Skip to Main Content
It looks like you're using Internet Explorer 11 or older. This website works best with modern browsers such as the latest versions of Chrome, Firefox, Safari, and Edge. If you continue with this browser, you may see unexpected results.
Find Books & Other Materials at BC
Ask a Librarian
Click the link to chat with a librarian and ask any questions that you might have or submit a request here.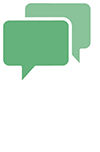 Tips for faculty when selecting course materials
The BC Law Library will work with you on these suggested steps:
Notify the Law Library with the title and edition of your assigned coursebook prior to the start of the semester. We will put one copy on Course Reserve for students to use.
Consider using the same edition of the coursebook for two years if possible; provide links to free caselaw or other sources to supplement and update the content. Need assistance with this process? Check with your law librarian liaison.
Select your class readings from open source content or from the many databases licensed by Boston College; you can post this content to your Canvas or TWEN course website. Need assistance with this process? Check with your law librarian liaison.
Code of Best Practices in Fair Use for Open Educational Resources, compiled by American University Washington College of Law and NC State University Libraries, guides faculty in Fair Use compliance in OER projects.
Creating a low-cost or open-source casebook
CALI, the Center for Computer-Assisted Legal Instruction, publishes open casebooks under a Creative Commons license. Faculty are invited to submit casebook proposals to CALI. Browse open casebooks published by CALI in its eLangdell initiative.
CALI Lawbooks is a new feature from CALI, offering faculty a platform for creating casebooks and other instructional content.
Chartacourse is a commercial platform facilitates law faculty members' creation of their own unique interactive casebooks. Costs to students for access is $49; faculty can share existing course resources on the platform and customize content for a specific course.
H2O is a platform created and maintained by the Harvard Law Library to promote open access to casebook content. Faculty members can create and share casebook resources using H2O.
Articles and presentations on using open resources in legal education