Skip to Main Content
It looks like you're using Internet Explorer 11 or older. This website works best with modern browsers such as the latest versions of Chrome, Firefox, Safari, and Edge. If you continue with this browser, you may see unexpected results.
Find Books & Other Materials at BC
Ask a Librarian
Click the link to chat with a librarian and ask any questions that you might have or submit a request here.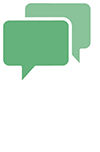 BC Law Library Online Databases
Foreign Law Guide

This link opens in a new window

This is the electronic version of the well-known 8-volume "green set" entitled "Foreign Law: Current Sources of Codes and Legislation in Jurisdictions of the World," by Thomas H. Reynolds and Arturo A. Flores, which is no longer updated in print. It provides essential information on primary and secondary sources of foreign law—what it is, where to find it, and how to use it. It covers more than 170 jurisdictions worldwide.

Oxford International Encyclopedia of Legal History

This link opens in a new window

A comprehensive, international, interdisciplinary reference work that includes approximately 1,000 articles on all aspects of legal history throughout the world from ancient to modern times. Includes multiple articles on Islamic law.
Oxford Islamic Studies Online

The site includes the full content of four key scholarly works, two chaptered-works, two essential English-language interpretations of the Qur'an, the first electronic version of the standard Concordance used by English-speaking scholars around the world, and primary source documents.
World Constitutions Illustrated (HeinOnline)

This link opens in a new window

A collection of contemporary and historical documents for many countries, including Iran, Iraq, Egypt, Afghanistan, Malaysia, Saudi Arabia and many others. The collection includes primary source documents, as well as scholarly articles, bibliographies on constitutional law in the country, and other commentaries.
Journals
The list below should be useful if you have a specific article that you need to access. If, however, you are looking for articles that deal with Islamic law, consider searching by keyword in a periodical index such as LegalTrac or the Index to Foreign Legal Periodicals, both available to the BC community through the law library's A-Z list.
E-books
Islamic jurisprudence in the classical era (2010)

by

Norman Calder; edited by Colin Imber; introduction and afterword by Robert Gleave.

Includes four essays by Norman Calder that categorize and analyze the different genres of Islamic juristic literature that was produced between the tenth and fourteenth centuries, showing what function they served both in the preservation of Muslim legal and religious traditions and in the day-to-day lives of their communities. The essays also examine the status and role of the jurists themselves and are to be particularly welcomed for giving clear answers to the controversial questions of how far Islamic law and juristic thinking changed over the centuries, and how far it was able to adapt to new circumstances.

The renewal of Islamic law: Muhammad Baqer as-Sadr, Najaf, and the Shi'i International (1993)

by

Chibli Mallat

Call Number: Electronic book; Law General Collection KBP370 .S24 M35 1993

First comprehensive study of the life and works of Muhammad Baqer as-Sadr - an Iraqi scholar who made an important contribution to the renewal of Islamic law and politics in the contemporary Middle East. Executed in 1980, Sadr was the most articulate thinker and a major political actor in the revival of Shi'i learning, which placed Najaf in Southern Iraq at its centre. Dr Chibli Mallat examines the intellectual development of Sadr and his companions who included Ruhullah al-Khumaini and assesses Sadr's innovative approaches to the study of law, economics and banking.

Women, family, and gender in Islamic law (2008)

by

Judith E. Tucker

Call Number: Electronic book; Law General Collection KBP526.3 .T83 2008

From publisher: Working with concepts drawn from feminist legal theory and by using particular cases to illustrate her arguments, the author systematically addresses questions of discrimination and expectation - what did men expect of their womenfolk - and of how the language of the law contributed to that discrimination, infecting the system and all those who participated in it.