Skip to Main Content
It looks like you're using Internet Explorer 11 or older. This website works best with modern browsers such as the latest versions of Chrome, Firefox, Safari, and Edge. If you continue with this browser, you may see unexpected results.
Law Library Links
Library Catalog

The BC Libraries catalog can be used to locate BC's physical library collections (books, DVDs, CDs, etc.) and to link to electronic materials (e-books, BC Digital Collections, streaming video, etc.) that BC subscribes to.
Find Books & Other Materials at BC
Ask a Librarian
Click the link to chat with a librarian and ask any questions that you might have or submit a request here.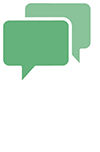 Free websites
In addition to the electronic and print Islamic law resources made available by the Boston College Law Library, there are many free resources available online. Below is a selective list of these free resources.
Altafsir.com

Non-profit website providing access to a large online collection of Qur'anic Commentary (tafsir or tafseer), translation, recitation and essential resources in the world. Begun in 2001 by the Royal Aal al-Bayt Institute for Islamic Thought, Jordan, today the website is fully operational in Arabic and English and provides original Arabic texts of 110 or more books of Qur'anic Commentary, Interpretation and Explanation (tafsir or tafseer), recitation (tajwid) tutorials and hadith collections.

Arab Gateway (al-Bab.com)

Provides a comprehensive guide to the Arab world. Includes general information, country guides, news, and links to constitutions and laws.

Finding the Law: Islamic Law (Sharia)

LLRX research guide by Andrew Grossman that has as principal aim discussion of the availability on-line of authoritative sources on Islamic law in Western languages. It also lists some essential written materials. The guide is particularly directed at the relationship between religious and civil law. Note that the guide has not been updated since 2002.

Guide to Law Online from Library of Congress

Annotated compendium of Internet links for the nations of the world, with links to primary source documents where possible. Emphasis is on links to sites offering the full texts of laws, regulations, and court decisions, along with commentary from lawyers writing primarily for other lawyers.

Islamic family law

From Emory Law School, this global study of Islamic family law (IFL), as the most widely applied family law system in the world today, has two main objectives: to verify and document the scope and manner of the application of IFL around the world; and to explore and substantiate possibilities of IFL reform within particular communities of Muslims in their specific cultural, theological, legal and institutional context.

Islamic Finance Resources

A combination of information portal, blogroll and search engine that aims to give a one-stop access to Islamic Finance on the web. In addition to provide links to relevant news articles and blogs, the site provides access to many industry reports, academic papers, and case studies that address Islamic banking and finance.

SSRN's Islamic Law & Law of the Muslim World eJournal

Sponsored by New York Law School, Islamic Law and Law of the Muslim World is an interdisciplinary forum for posting and viewing abstracts, works-in-progress, and completed scholarly works on any matter of public or private law, legal theory, legal practice or policy that bears on the modern or pre-modern Muslim world.

Center for Muslim-Jewish Engagement

This site provides large collections of English translations of Sahih Bukhari (translator M. Muhsin Khan) and Sahih Muslim (translator Abdul Hamid Siddiqui), the two main compendia of canonical Sunni collections. Allows user to search the Quran and hadith databases.

WorldLII--Middle East

Provides links to free websites containing general legal information on the Middle East and for each country within the region. Provides links to primary resources (case law, legislation and constitutions) for each country, where available.