Skip to Main Content
It looks like you're using Internet Explorer 11 or older. This website works best with modern browsers such as the latest versions of Chrome, Firefox, Safari, and Edge. If you continue with this browser, you may see unexpected results.
Law Library Links
Library Catalog

The BC Libraries catalog can be used to locate BC's physical library collections (books, DVDs, CDs, etc.) and to link to electronic materials (e-books, BC Digital Collections, streaming video, etc.) that BC subscribes to.
Find Books & Other Materials at BC
Ask a Librarian
Click the link to chat with a librarian and ask any questions that you might have or submit a request here.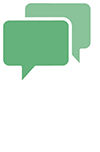 Links to websites with primary source materials
Below are links to websites and databases that provide English translations of the Qur'an and the Sunnah and hadith, as well as to the constitutions and legislation for countries governed by Islamic law. Some of the entries are duplicated on other tabs in this guide (e.g., free websites that have primary sources are included in this tab and the "Free Resources" tab to maximize discoverability).
Altafsir.com

Non-profit website providing access to a large online collection of Qur'anic Commentary (tafsir or tafseer), translation, recitation and essential resources in the world. Begun in 2001 by the Royal Aal al-Bayt Institute for Islamic Thought, Jordan, today the website is fully operational in Arabic and English and provides original Arabic texts of 110 or more books of Qur'anic Commentary, Interpretation and Explanation (tafsir or tafseer), recitation (tajwid) tutorials and hadith collections.

Arab Gateway (al-Bab.com)

Provides a comprehensive guide to the Arab world. Includes general information, country guides, news, and links to constitutions and laws.
Foreign Law Guide

This link opens in a new window

This is the electronic version of the well-known 8-volume "green set" entitled "Foreign Law: Current Sources of Codes and Legislation in Jurisdictions of the World," by Thomas H. Reynolds and Arturo A. Flores, which is no longer updated in print. It provides essential information on primary and secondary sources of foreign law—what it is, where to find it, and how to use it. It covers more than 170 jurisdictions worldwide.
World Constitutions Illustrated (HeinOnline)

This link opens in a new window

A collection of contemporary and historical documents for many countries, including Iran, Iraq, Egypt, Afghanistan, Malaysia, Saudi Arabia and many others. The collection includes primary source documents, as well as scholarly articles, bibliographies on constitutional law in the country, and other commentaries.
WorldLII--Middle East

Provides links to free websites containing general legal information on the Middle East and for each country within the region. Provides links to primary resources (case law, legislation and constitutions) for each country, where available.
Important primary sources in print