Skip to Main Content
It looks like you're using Internet Explorer 11 or older. This website works best with modern browsers such as the latest versions of Chrome, Firefox, Safari, and Edge. If you continue with this browser, you may see unexpected results.
Law Library Links
Library Catalog

The BC Libraries catalog can be used to locate BC's physical library collections (books, DVDs, CDs, etc.) and to link to electronic materials (e-books, BC Digital Collections, streaming video, etc.) that BC subscribes to.
Find Books & Other Materials at BC
Ask a Librarian
Click the link to chat with a librarian and ask any questions that you might have or submit a request here.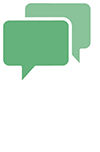 Boston College Libraries
The titles in this list that are available at Boston College (many through the law library and some through O'Neill) appear in red and hyperlink to the record in the BC catalog. For books that are not hyperlinked, consider making an interlibrary loan request. The easiest route is to search for the title in Worldcat and click the "Request Interlibrary Loan" link. For any items that are available at other BC Libraries, including O'Neill Library, members of the BC Law community should locate the book in the BC Libraries catalog, sign in with BC credentials via the catalog record, and request the book (it can be delivered to the law library). Alternatively, visit the other BC library to check out the item with your BC ID.
WorldCat

This link opens in a new window

WorldCat is a union catalog providing information on the holdings of libraries all over the world. BC users can log in and request items from other WorldCat libraries be delivered using Interlibrary Loan.
Helpful websites
Islamic Finance Resources

A combination of information portal, blogroll and search engine that aims to give a one-stop access to Islamic Finance on the web. In addition to provide links to relevant news articles and blogs, the site provides access to many industry reports, academic papers, and case studies that address Islamic banking and finance.

Dow Jones Islamic Market Indexes

Includes thousands of broad-market, blue-chip, fixed-income and strategy and thematic indexes that have passed rules-based screens for Shari´ah compliance
Works on Islamic law and finance
Arab Islamic Banking and the Renewal of Islamic Law

by

Nicholas D. Ray

Call Number: Law General Collection HG3366.A6 R39 1995

ISBN: 1859661041

Publication Date: 1995-04-01

From publisher: the author provides a thorough review of Islamic banking, its development, participants aims and structure, goes on to study its contractual basis and finally, by way of a case study of the Faisal Islamic Bank of Egypt, determines the financial viability of Islamic banks. He proposes that Arab Islamic banking is a fundamentally different financial system from the system currently dominant throughout the world, and further, is a viable financial phenomenon. Islamic banking, a bold new developmental model for the Muslim world, has demanded immense intellectual and financial commitments and an empirical approach emphasising the adaptation of both systems -- medieval fiqh and modern finance -- to achieve the goal. The text is supplemented by translations of selected fatwas.

The Foundations of Islamic Banking

by

Mohamed Ariff (Editor); Munawar Iqbal (Editor)

Call Number: Electronic book

ISBN: 1849807930

Publication Date: 2012-12-01

From publisher: After barely half a century of experience, Islamic banking has become established as a niche industry across the world, offering new and sophisticated financial products designed to be compliant with Islamic legal principles and common law. This comprehensive book explores the theory, principles and practices underpinning this rapidly expanding sector of banking.

Islamic Finance and Law

by

Maha-Hanaan Balala

Call Number: Law General Collection KBP940.2 .B348 2011

ISBN: 184885076X

Publication Date: 2010-12-15

From publisher: Many of the principles, rules and practices prevalent in the Islamic law of contract, commerce, finance and property remain the same as those outlined by the Quran and the Prophet Muhammad, and expounded by scholars of jurisprudence as far back as the 13th century, despite the advancement in time and sophistication of commercial interaction. Hanaan Balala here demonstrates how, in order to bridge the gap between the principles outlined by the Quran and the Prophet in the 7th century and commercial practice in the 21st century, Islamic finance jurisdictions need to open themselves to learning from the experience (including the mistakes) of the English common law.

Islamic Finance

by

Mahmoud A. El-Gamal

Call Number: Law General Collection KBP940 .E45 2006

ISBN: 0521864143

Publication Date: 2006-07-03

From publisher: This book provides an overview of the practice of Islamic finance and the historical roots that define its modes of operation. The focus of the book is analytical and forward-looking. It shows that Islamic finance exists mainly as a form of rent-seeking legal-arbitrage. In every aspect of finance - from personal loans to investment banking, and from market structure to corporate governance - Islamic finance aims to replicate in Islamic forms the substantive functions of contemporary financial instruments, markets, and institutions.

Islamic finance in the global economy

by

Ibrahim Warde

For print copy, request via interlibrary loan. For electronic copy, click on link provided.
From publisher: This book explains the paradox of a system rooted in the medieval era thriving in the global economy. It traces the evolution of Islamic finance, explores its significance from a historical and comparative perspective, and considers the strategic, marketing, managerial, political, economic, regulatory and cultural challenges faced by Islamic institutions.

Islamic Capital Markets

by

Michael Mahlknecht; Kabir Hassan

Call Number: O'Neill Stacks HG3368 .A6 H385 2011

ISBN: 0470689579

Publication Date: 2011-04-04

From publisher: this book covers all Islamic derivatives and structured products including state of the art Islamic short-selling methods used by hedge funds and gives a comprehensive overview of current Islamic capital markets.

Partnership and profit-sharing in Islamic law

by

Muhammad Nejatullah Siddiqi

Derives from juristic sources of the four principal schools of Islamic Law, the principles which are to govern participatory finance and joint ventures. These principles provide the legal foundations on which banking and financial intermediation can be reorganized in a modern Islamic economy. The rights and duties of a financial intermediary, the application of mudarabah to industrial enterprise and the feasibility of time-bound mudarabah contracts are some of the issues relevant to contemporary practice of Islamic banking and finance dealt with in the light of fiqh.

Understanding Islamic Finance

by

Muhammad Ayub

Call Number: O'Neill Stacks HG3368 .A6 A98 2007

ISBN: 0470030690

Publication Date: 2007-12-10

From publisher: Ayub introduces all the essential elements of this growing market by providing an in-depth background to the subject and clear descriptions of all the major products and processes associated with Islamic finance. Key features include: Discussion of the principles of Islamic finance; Introduction to the key products and procedures that International Financial Institutions are using or may adopt to fund a variety of clients ensuring Sharī´ah compliance; Discussion of the role Islamic finance can play in the development of the financial system and of economies; Practical and operational examples that cover deposit and fund management by banks involving financing of various sectors of the economy, risk management, accounting treatment, and working of Islamic financial markets and instruments.