Skip to Main Content
It looks like you're using Internet Explorer 11 or older. This website works best with modern browsers such as the latest versions of Chrome, Firefox, Safari, and Edge. If you continue with this browser, you may see unexpected results.
Law Library Links
Library Catalog

The BC Libraries catalog can be used to locate BC's physical library collections (books, DVDs, CDs, etc.) and to link to electronic materials (e-books, BC Digital Collections, streaming video, etc.) that BC subscribes to.
Find Books & Other Materials at BC
Ask a Librarian
Click the link to chat with a librarian and ask any questions that you might have or submit a request here.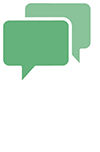 Boston College Libraries
The titles in this list that are available at Boston College (many through the law library and some through O'Neill) appear in red and hyperlink to the record in the BC catalog. For books that are not hyperlinked, consider making an interlibrary loan request. The easiest route is to search for the title in Worldcat and click the "Request Interlibrary Loan" link. For any items that are available at other BC Libraries, including O'Neill Library, members of the BC Law community should locate the book in the BC Libraries catalog, sign in with BC credentials via the catalog record, and request the book (it can be delivered to the law library). Alternatively, visit the other BC library to check out the item with your BC ID.
WorldCat

This link opens in a new window

WorldCat is a union catalog providing information on the holdings of libraries all over the world. BC users can log in and request items from other WorldCat libraries be delivered using Interlibrary Loan.
Reference books and general overviews of Islamic law
An Introduction to Islamic Law

by

Wael B. Hallaq

Call Number: O'Neill Stacks KBP144 .H356 2009

ISBN: 0521678730

Publication Date: 2009-07-09

From publisher: The first half of the book is devoted to a discussion of Islamic law in its pre-modern natural habitat. The second part explains how the law was transformed and ultimately dismantled during the colonial period. In the final chapters, the author charts recent developments and the struggles of the Islamists to negotiate changes which have seen the law emerge as a primarily textual entity focused on fixed punishments and ritual requirements. The book, which includes a chronology, a glossary of key terms, and lists of further reading, will be the first stop for those who wish to understand the fundamentals of Islamic law, its practices and history.

Principles of Islamic jurisprudence : according to Shi'i law

by

Muhammad Baqir Al-Sadr; Arif Abdul Hussain (Translator); Hamid Alagr (Revised by)

Call Number: O'Neill Stacks KBP440.65 .S2313 2003

ISBN: 1889999377

Translation of one of the best-known academic works of the late Ayatollah Sayyid Muhammad Baqir al-Sadr (1934-80). Written in plain language to introduce beginners to the science of the principles of Islamic jurisprudence, it is the first book in a series, organized in three levels of depth and comprehensiveness, to help readers gradually understand the subject. Originally entitled durus fi 'ilm al-usul (Discourses in Jurisprudence), but normally known as halaqat al-usul (Courses in Jurisprudence), the book was a revolutionary attempt to renovate the teaching material and curriculum of Shi'i seminaries throughout the world. Indeed, in many teaching centers it replaced the standard text al-ma'alim, by Shaykh Hasan b. Shahid al-Thani, which had been taught to students of jurisprudence since the 12thcentury AH.

Shari'ah Law

by

Mohammad Hashim Kamali

Call Number: Law General Collection KBP144 .K362 2008

ISBN: 1851685650

Publication Date: 2008-02-08

From publisher: comprehensive and accessible examination of Shari'ah Law; examines the sources, characteristic features and various schools of thought of Shari'ah law; includes bibliography, glossary, and extensive index of Arabic quotations.

Understanding Islamic Law

by

Hisham M. Ramadan; Yamani (Contribution by); Mahmoud Hoballah (Contribution by); Ali Khan (Contribution by); Aminah Beverly McCloud (Contribution by); Irshad Abdal-Haqq (Contribution by)

Call Number: Law General Collection KBP144 .U53 2006

ISBN: 0759109907

Publication Date: 2006-04-27

Ramadan brings together articles to give an overview of the formation of Islamic law and its role in contemporary Islamic and Non-Islamic states. Following an overview of Islamic Law, chapters cover Islamic criminal law, International Humanitarian Law, contract law, & family law. A concluding essay offers an explanation of the legal value of Islam and appendices include original Islamic legal documents from Muhammad's time until today.