Skip to Main Content
It looks like you're using Internet Explorer 11 or older. This website works best with modern browsers such as the latest versions of Chrome, Firefox, Safari, and Edge. If you continue with this browser, you may see unexpected results.
Find Books & Other Materials at BC
Ask a Librarian
Click the link to chat with a librarian and ask any questions that you might have or submit a request here.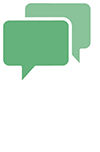 Boston College Libraries
The titles in this list that are available at Boston College (many through the law library and some through O'Neill) appear in red and hyperlink to the record in the BC catalog. For books that are not hyperlinked, consider making an interlibrary loan request. The easiest route is to search for the title in Worldcat and click the "Request Interlibrary Loan" link. For any items that are available at other BC Libraries, including O'Neill Library, members of the BC Law community should locate the book in the BC Libraries catalog, sign in with BC credentials via the catalog record, and request the book (it can be delivered to the law library). Alternatively, visit the other BC library to check out the item with your BC ID.
WorldCat

This link opens in a new window

WorldCat is a union catalog providing information on the holdings of libraries all over the world. BC users can log in and request items from other WorldCat libraries be delivered using Interlibrary Loan.
Miscellaneous books on Islamic law
Dispensing justice in Islam: Qadis and their judgements

by

Muhammad Khalid Masud; Rudolph Peters; David Stephan Powers

In the Shadow of Shari'ah

by

Matthew J. Nelson; Michael J. Dwyer (Contribution by)

Call Number: Law General Collection KPL659 .N45 2011

ISBN: 0231700725

Publication Date: 2011-06-07

From publisher: Recent events in Pakistan, and more widely in the Islamic world, have sparked an unprecedented level of interest in the relationship between Islam and democracy. Studies of Islamic law (Shari'ah) lie at the heart of this trend, but carefully researched studies of Islamic law as it actually unfolds 'on the ground' remain extremely rare. This book promises to fill that gap, using a detailed study of Islamic laws in Pakistan to show exactly how the relationship between Islam, Islamic law and democracy is understood and, potentially, transformed in different cultural contexts. "In the Shadow of Shari'ah" reveals that Islam are neither compatible nor incompatible in any permanent or specific sense; they simply become more or less compatible owing to the historically embedded choices of individual Muslims regarding specific approaches to the law.

Islam and Liberal Citizenship

by

Andrew F. March

Call Number: Electronic book

ISBN: 019533096X

Publication Date: 2009-03-27

From publisher: March demonstrates that there are very strong and authentically Islamic arguments for accepting the demands of citizenship in a liberal democracy, many of them found even in medieval works of Islamic jurisprudence.

An Islamic Court in Context

by

Erin E. Stiles

Call Number: Electronic book

ISBN: 0230617409

Publication Date: 2009-10-15

Islamic Law and the Law of Armed Conflict

by

Niaz A. Shah

Call Number: Law General Collection KBP2416 .S52 2011

ISBN: 0415563968

Publication Date: 2011-04-07

From publisher: Islamic Law and the Law of Armed Conflict: The Conflict in Pakistan demonstrates how international law can be applied in Muslim states in a way that is compatible with Islamic law. Within this broader framework of compatible application, Niaz A. Shah argues that the Islamic law of qital (i.e. armed conflict) and the law of armed conflict are compatible with each other and that the former can complement the latter at national and regional levels. Shah identifies grey areas in the Islamic law of qital and argues for their expansion and clarification. Shah also calls for new rules to be developed to cover what he calls the blind spots in the Islamic law of qital. He shows how Islamic law and the law of armed conflict could contribute to each other in certain areas, such as, the law of occupation; air and naval warfare; and the use of modern weaponry.

Islamic Law of War

by

Ahmed Al-Dawoody

Call Number: Law General Collection KBP2416 .A42 2011

ISBN: 0230118089

Publication Date: 2011-01-01

Examines the justifications and regulations for going to war in both international and domestic armed conflicts under Islamic law. Examined are the various kinds of use of force by both state and non-state actors in order to determine the nature of jihad, the Islamic law of war, and specifically whether Islamic law sanctions "holy war," offensive war, or only defensive war. It also investigates the permissibility under Islamic law of resorting to the use of force to overthrow the governing regime and discusses the Islamic treatment of terrorism and the punishment of terrorists and their accomplices.

Islamic Property Law

by

John Makdisi

Call Number: Law General Collection KBP640.32 .M35 A34 2005

ISBN: 1594601100

Publication Date: 2005-05-01

This casebook offer trainings in Islamic law to American law students in the comparative case-method style of learning; covers several areas of law covered under the umbrella of property law, which are developed through translations of classical Islamic law texts in conjunction with English and American cases on the same subjects; materials are sufficiently detailed to provide the type of sophisticated analysis with which law professors and students are familiar; although the focus is on Islamic property law, the course also covers areas in torts, contracts, criminal law, wills and trusts, constitutional law, and jurisprudence, insofar as these areas touch on property.

The Law Applied

by

Bernard G. Weiss; Peri Bearman (Editor); Wolfhart Heinrichs

Call Number: KBP50 .L389 2008

ISBN: 1845117360

Publication Date: 2008-03-15

Legal Documents from the Judean Desert

by

Aharon Layish

Call Number: Law General Collection KBP455 .L39 2011

ISBN: 9004201327

Publication Date: 2011-07-12

Annotated English translations of 74 awards handed down by tribal arbitrators and other legal documents obtained from the Bedouin of the Judean Desert. The documents address such legal issues as blood and sexual offenses, family disputes, inheritance, private transactions in land and water rights, tribal boundaries, contracts and obligations. The documents, some of which date back to the 19th century, provide vital information on the process of Islamization of the tribal customary law in the precinct of the tribal judge.

Patterns of Modernity

by

Samuel N. Eisenstadt

Call Number: O'Neill Stacks CB251 .P33 1987

ISBN: 0814721729

Publication Date: 1987-08-01

Selected papers presented at a symposium on the historical traditions and patterns of modernization and development, organized within the framework of the celebrations of the sixtieth anniversary of the Hebrew University of Jerusalem in May 1985.

Rebellion and Violence in Islamic Law

by

Khaled Abou El Fadl

Call Number: Law General Collection KBP4415 .A26 2006

ISBN: 0521030579

Publication Date: 2006-11-02

From publisher: Khaled Abou El Fadl's book represents the first systematic examination of the idea and treatment of political resistance and rebellion in Islamic law. Pre-modern jurists produced an extensive and sophisticated discourse on the legality of rebellion and the treatment due to rebels under Islamic law. The book examines the emergence and development of these discourses from the eighth to the fifteenth centuries, and considers juristic responses to the various terror-inducing strategies employed by rebels--including assassination, stealth attacks and rape. The study demonstrates how Muslim jurists went about restructuring several competing doctrinal sources in order to construct a highly technical discourse on rebellion.

The Renewal of Islamic Law

by

Chibli Mallat

Call Number: Electronic book; Law General Collection KBP370 .S24 M35 1993

ISBN: 0521433193

Publication Date: 1993-03-25

First comprehensive study of the life and works of Muhammad Baqer as-Sadr - an Iraqi scholar who made an important contribution to the renewal of Islamic law and politics in the contemporary Middle East. Executed in 1980, Sadr was the most articulate thinker and a major political actor in the revival of Shi'i learning, which placed Najaf in Southern Iraq at its centre. Dr Chibli Mallat examines the intellectual development of Sadr and his companions who included Ruhullah al-Khumaini and assesses Sadr's innovative approaches to the study of law, economics and banking.

The Sanhuri Code, and the emergence of modern Arab civil law (1932 to 1949)

by

Guy Bechor

Examines the drafting of the Egyptian Civil Code