Skip to Main Content
It looks like you're using Internet Explorer 11 or older. This website works best with modern browsers such as the latest versions of Chrome, Firefox, Safari, and Edge. If you continue with this browser, you may see unexpected results.
Law Library Links
Library Catalog

The BC Libraries catalog can be used to locate BC's physical library collections (books, DVDs, CDs, etc.) and to link to electronic materials (e-books, BC Digital Collections, streaming video, etc.) that BC subscribes to.
Find Books & Other Materials at BC
Ask a Librarian
Click the link to chat with a librarian and ask any questions that you might have or submit a request here.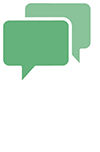 Boston College Libraries
The titles in this list that are available at Boston College (many through the law library and some through O'Neill) appear in red and hyperlink to the record in the BC catalog. For books that are not hyperlinked, consider making an interlibrary loan request. The easiest route is to search for the title in Worldcat and click the "Request Interlibrary Loan" link. For any items that are available at other BC Libraries, including O'Neill Library, members of the BC Law community should locate the book in the BC Libraries catalog, sign in with BC credentials via the catalog record, and request the book (it can be delivered to the law library). Alternatively, visit the other BC library to check out the item with your BC ID.
WorldCat

This link opens in a new window

WorldCat is a union catalog providing information on the holdings of libraries all over the world. BC users can log in and request items from other WorldCat libraries be delivered using Interlibrary Loan.
Works on Islamic legal theory and history
Between God and the Sultan

by

Knut S. Vikr

Call Number: Law General Collection KBP144 .V55 2005

ISBN: 0195223985

Publication Date: 2006-01-05

From publisher: The contrast between religion and law has been continuous throughout Muslim history. Islamic law has always existed in a tension between these two forces: God, who gave the law, and the state--the sultan--representing society and implementing the law. This tension and dynamic have created a very particular history for the law--in how it was formulated and by whom, in its theoretical basis and its actual rules, and in how it was practiced in historical reality from the time of its formation until today.

The fall and rise of the Islamic state (2008)

by

Noah Feldman

Call Number: Electronic book

From publisher: Western powers call it a threat to democracy. Islamist movements are winning elections on it. Terrorists use it to justify their crimes. What, then, is the shari'a? Given the severity of some of its provisions, why is it popular among Muslims? Can the Islamic state succeed--should it? Feldman reveals how the classical Islamic constitution governed through and was legitimated by law. He shows how executive power was balanced by the scholars who interpreted and administered the shari'a, and how this balance of power was finally destroyed by the tragically incomplete reforms of the modern era. The result has been the unchecked executive dominance that now distorts politics in so many Muslim states. Feldman argues that a modern Islamic state could provide political and legal justice to today's Muslims, but only if new institutions emerge that restore this constitutional balance of power.

The Formation of Islamic Law

by

Wael B. Hallaq

Call Number: Law General Collection KBP50 .F67 2004

ISBN: 0860787141

Publication Date: 2004-01-28

From publisher: Includes fourteen studies that aim to provide a general - if not wholly systematic - coverage of the emergence and evolution of law during the first three and a half centuries of Islam. The studies also reflect the different and, at times, widely divergent scholarly approaches to this subject matter. These two levels combined will offer a useful account of the rise of Islamic law not only for students in this field but also for Islamicists who are not specialists in matters of law, comparative legal historians, and others.

A History of Islamic Legal Theories

by

Wael B. Hallaq

Call Number: Law General Collection KBL0000 .H34x 1997

ISBN: 0521590272

Publication Date: 1997-07-17

From publisher: the author traces the history of Islamic legal theory from its early beginnings until the modern period. Initially, he focuses on the early formation of this theory, analysing its central themes and examining the developments which gave rise to a variety of doctrines. He concludes with a discussion of modern thinking about the theoretical foundations and methodology of Islamic law.

Islamic Jurisprudence in the Classical Era

by

Norman Calder; Colin Imber (Editor); Robert Gleave (Introduction by)

Call Number: Electronic book

ISBN: 9780511686757

Publication Date: 2010-04-27

Please note, this item is not currently held at Boston College but can be found through inter-library loan. Includes four essays by Norman Calder that categorize and analyze the different genres of Islamic juristic literature that was produced between the tenth and fourteenth centuries, showing what function they served both in the preservation of Muslim legal and religious traditions and in the day-to-day lives of their communities. The essays also examine the status and role of the jurists themselves and are to be particularly welcomed for giving clear answers to the controversial questions of how far Islamic law and juristic thinking changed over the centuries, and how far it was able to adapt to new circumstances.

Islamic Law-Jurisprudence

by

Nicho Heer

Call Number: Law General Collection KBP15 .I853 1990

ISBN: 0295970065

Publication Date: 1990-09-01

Papers read at a conference on Islamic law held in honor of Farhat J. Ziadeh in May 1987.

Islamic Law

by

Gleave

Call Number: Law General Collection KBP15 .I858 1997

ISBN: 1860641199

Publication Date: 1997-08-01

Deals with the theory and practice of Islamic law in both the formative classic and modern periods and over a range of societies. It is divided into four sections dealing with: legal theory; fatwas and muftis in classical Islamic law; the position of religious minorities under Islamic law, and modern developments in Islamic law. In addition to exploring the tension between theory and practice, the book focuses on the role of ijtihad in both Sunni and Shi'i fiqh and in collections of fatwa, and looks at the relationship between judicial practice and positive law.

Islamic Legal Interpretation

by

M. Khalid Masud; Brinkley Morris Messick (Editor); David Powers (Editor)

Call Number: Law General Collection KBP491 .I85 1996

ISBN: 0674468708

Publication Date: 1996-08-15

The fatwa is one of the foundation stones of the Islamic legal system, and the importance of this book lies in drawing the attention of the Western scholarly audience to it. After a lucid introduction to the theory and practice of fatwas, individual articles expose a great diversity of fatwas and examine them in great detail.

Law and Legal Theory in Classical and Medieval Islam

by

Wael B. Hallaq

Call Number: Law General Collection KBP55 .H349 1994

ISBN: 0860784568

Publication Date: 1995-01-28

Deals with the law and legal theory in classical and medieval Islam; topics covered include: non-analogical arguments in Sunni juridical Qiyas; logic and formal arguments in Sunni jurisprudence; inductive corroboration; and al-Shafi'i and his influence on Islamic jurisprudence.

Lessons in Islamic Jurisprudence

by

Muhammad Baqir-As-Sadr; Roy Parviz Mottahedeh; Oneworld Publications Staff

Call Number: Law General Collection KBP440.76 .S233 A3313 2003

ISBN: 1851683933

Publication Date: 2005-09-01

Translation of al-Sadr's "Durūs fī ʻilm al-uṣūl" from the Arabic into English. Mottahedeh's introduction briefly explains the nature and history of Islamic law and jurisprudence and then presents the life of the author.

The Long Divergence

by

Timur Kuran

Call Number: Electronic book

ISBN: 0691156417

Publication Date: 2012-11-11

From publisher: Kuran argues that what slowed the economic development of the Middle East was not colonialism or geography, still less Muslim attitudes or some incompatibility between Islam and capitalism. Rather, starting around the tenth century, Islamic legal institutions, which had benefitted the Middle Eastern economy in the early centuries of Islam, began to act as a drag on development by slowing or blocking the emergence of central features of modern economic life--including private capital accumulation, corporations, large-scale production, and impersonal exchange. By the nineteenth century, modern economic institutions began to be transplanted to the Middle East, but its economy has not caught up. And there is no quick fix today.

The Origins and Evolution of Islamic Law

by

Wael B. Hallaq (Contribution by)

Call Number: Law General Collection KBP55 .H35 2005

ISBN: 0521803322

Publication Date: 2004-12-09

From publisher: Covering more than three centuries of legal history, this study presents an important account of how Islam developed its own law from ancient Near Eastern legal cultures, Arabian customary law and Quranic reform. The book explores the interplay between law and politics, demonstrating how the jurists and ruling elite led a symbiotic existence that paradoxically allowed Islamic law to become uniquely independent of the "state."

The Origins of Islamic Jurisprudence

by

Harald Motzki

ISBN: 9004121315

Publication Date: 2001-10-26

The current view among Western scholars of Islam concerning the early development of Islamic jurisprudence was shaped by Joseph Schacht's famous study on the subject published fifty years ago. Since then new sources became available which make a critical review of his theories possible and desirable. This volume uses one of these sources to reconstruct the development of jurisprudence at Mecca, virtually unknown until now, from the beginnings until the middle of the second Islamic century. New methods of analysis are developed and tested in order to date the material contained in the earliest compilations of legal traditions more properly. As a result the origins of Islamic jurisprudence can be dated much earlier than claimed by Schacht and his school.

The renewal of Islamic law: Muhammad Baqer as-Sadr, Najaf, and the Shi'i International (1993)

by

Chibli Mallat

Call Number: Electronic book; Law General Collection KBP370 .S24 M35 1993

First comprehensive study of the life and works of Muhammad Baqer as-Sadr - an Iraqi scholar who made an important contribution to the renewal of Islamic law and politics in the contemporary Middle East. Executed in 1980, Sadr was the most articulate thinker and a major political actor in the revival of Shi'i learning, which placed Najaf in Southern Iraq at its centre. Dr Chibli Mallat examines the intellectual development of Sadr and his companions who included Ruhullah al-Khumaini and assesses Sadr's innovative approaches to the study of law, economics and banking.

Sharî'a

by

Wael B. Hallaq

Call Number: Law General Collection KBP144 .H356 2009

ISBN: 0521861470

Publication Date: 2009-04-16

From publisher: In recent years, Islamic law, or Shari'a, has been appropriated as a tool of modernity in the Muslim world and in the West and has become highly politicised in consequence. Wael Hallaq's magisterial overview of Shari'a sets the record straight by examining the doctrines and practices of Islamic law within the context of its history, and by showing how it functioned within pre-modern Islamic societies as a moral imperative.

The spirit of Islamic law

by

Bernard G. Weiss

Call Number: Law General Collection KBP144 .W45 1998

Focuses on a Muslim legal science known in Arabic as usul al-fiqh. Whereas the kindred science of fiqh is concerned with the articulation of actual rules of law, this science elaborates the theoretical and methodological foundations of the law. Outlines the prominent features of Muslim juristic thought: espousal of divine sovereignty; a fixation on divine texts; an uncompromisingly intentionalist approach to the interpretation of those texts; a frank acknowledgment of the fallibility of human endeavor to capture divine intent; a toleration of legal diversity; a moralistic bent grounded in a particular social vision; and finally, a preoccupation with the affairs of private individuals--especially family relations and contracts--coupled with a concern to define the limits of governmental power. Note: 2006 ed. is available from O'Neill Library.

Studies in Islamic legal theory

by

Bernard G. Weiss

From publisher: This volume is unique as a collection of studies devoted entirely to topics and issues in the field of Islamic legal theory and authored by fourteen scholars known for their work in this field. The studies deal with such topics as early notions of charismatic authority, hermeneutic techniques in Shāficī's Risālah, uses of the term sunnah in the ninth century A.H., evidence for the emergence of usūl al-fiqh as a genre of legal literature in the ninth century, the function of usūl al-fiqh in relation to legal practice, theological ramifications of issues in usūl al-fiqh, Shīcī attitudes to qiyās, the structure of juristic authority within the madhhab, usūl al-fiqh as an instrument of reform, the place of qawācid within Islamic legal theory. These studies are followed by a discussion among the authors.

Studies in modern Islamic law and jurisprudence

by

Oussama Arabi

This book shows 19th and 20th century Islamic Law as a dynamic process casting its net into the 21th century and shaping of major constitutional and legal developments in the Arab and Muslim worlds. The introduction and nine chapters of this volume provide insight into the ongoing transformation of the Shari'a into the law of a nation-state. The book contains studies on Marriage and Divorce, Contract Law in the new Civil Codes of Egypt, Iraq and Syria; the ideological springs of Muhammed 'Abduh's visionary program for the reconstruction of Shari'a, the place of Islamic law in the judicial doctrine and policy of the Egyptian State and Legal Capacity.