Skip to Main Content
It looks like you're using Internet Explorer 11 or older. This website works best with modern browsers such as the latest versions of Chrome, Firefox, Safari, and Edge. If you continue with this browser, you may see unexpected results.
Find Books & Other Materials at BC
Ask a Librarian
Click the link to chat with a librarian and ask any questions that you might have or submit a request here.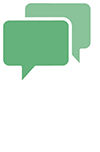 Public Papers of the Presidents
Available in the Law Library.
Call number: J80 .A284x.
U.S. Presidential Documents
Official documents from the Office of the President may be published in the Federal Register along with other executive branch announcements.
Access Presidential documents:
American Presidency Project from 1789 to the Present

This link opens in a new window

Papers of the Presidents contain most public messages, statements, speeches, and news conference remarks. Documents such as Proclamations, Executive Orders, and similar documents that are published in the Federal Register and the Code of Federal Regulations, are usually not included for the presidencies of Herbert Hoover through Gerald Ford (1929-1977), but are included beginning with the administration of Jimmy Carter (1977). The documents within the Public Papers are arranged chronologically.
Avalon Project

Papers of the Presidents including Presidents Washington, Adams, Jefferson, Madison, Jackson, Eisenhower, Clinton, and Bush, George W.

Library of Congress

Library of Congress provides numerous digital collections from the 1600s to the year 2001 including broadsides, papers, recordings, and more.
U.S. Congressional Serial Set, 1817-1980 (READEX)

This link opens in a new window

Includes presidential documents and communications. BC access.

Westlaw

This link opens in a new window

Westlaw offers Executive Orders and Presidential Documents from 1936. Password required.

Lexis

This link opens in a new window

LexisNexis offers Executive Orders from 1970 and Presidential Papers from 1979. Password required.