Skip to Main Content
It looks like you're using Internet Explorer 11 or older. This website works best with modern browsers such as the latest versions of Chrome, Firefox, Safari, and Edge. If you continue with this browser, you may see unexpected results.
Find Books & Other Materials at BC
Ask a Librarian
Click the link to chat with a librarian and ask any questions that you might have or submit a request here.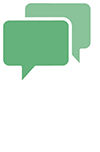 Print Resources
Below researchers will find a sample of books available in the Boston College Law Library on various topics involving issues of law and public policy. To locate more resources, visit the Library Catalog. When searching in the catalog, researchers may want to consider using search terms and subject headings such as:
Education and public policy
Environment and public policy
Law and public policy
Policy Sciences
Public Policy Law
Women and public policy
Etc.
Using search terms for your overarching subject plus public policy will locate resources helpful to your research. You may also wish to expand your search to outside of the Law Library's holdings and check to see what other BC campus libraries have given the interdisciplinary nature of public policy research.