Skip to Main Content
It looks like you're using Internet Explorer 11 or older. This website works best with modern browsers such as the latest versions of Chrome, Firefox, Safari, and Edge. If you continue with this browser, you may see unexpected results.
Find Books & Other Materials at BC
Ask a Librarian
Click the link to chat with a librarian and ask any questions that you might have or submit a request here.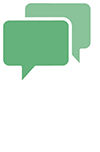 Electronic Resources
Conducting public policy research requires an interdisciplinary approach, so along with traditional legal platforms such as Westlaw, Lexis, and Bloomberg, researchers may need to branch out and conduct research using other platforms. Below is a sample of resources available to BC Law Library users conducting policy research electronically. If you have questions about using these resources or any other resources available, visit the Law Library Information Desk.
For a full listing of electronic resources available from the BC Law Library, visit: http://lawguides.bc.edu/bclawdatabases.
For a full listing electronic resources available from the BC Law Library system, visit the Law Library's homepage and click on the link for 'All BC Research Databases' on the left-hand side of the page.
CQ Magazine

This link opens in a new window

News and analysis of virtually every act of Congress. Each issue provides announcements of upcoming Congressional events, as well as a summary of the previous week's news, including the status of bills, committee and floor activity, debates, and roll-call votes. Browse articles by date or topic or search articles and floor votes by keyword, date, bill number, or topic.
Declassified Documents Reference System

Selected US government documents declassified under the Freedom of Information Act obtained from presidential libraries. Documents originate from government agencies, such as White House, the CIA, the FBI, and the State Department. Covers major domestic and international events of the post-World War II era.

Education Source

This is a large bibliographic and full text database covering scholarly research and information relating to all areas of education. Topics covered range from early childhood to higher education, and pertain to all educational specialties, such as multilingual education, health education, and testing. Education Research Complete also covers areas of curriculum instruction as well as administration, policy, funding, and related social issues. The database provides indexing and abstracts for more than 1,500 journals, as well as full text for more than 750 journals. This database also includes full text for more than 100 books and monographs, and full text for numerous education-related conference papers.
FedSys

This link opens in a new window

Free online access to official publications from all three branches of the Federal Government with quick links to congressional bills and hearings along with laws and economic indicators.
GenderWatch

A full text database of diverse publications that focus on how gender impacts a broad spectrum of subject areas.

GreenFILE

GreenFILE indexes scholarly and general interest titles in the environmental fields, as well as government documents and reports. Includes full text for selected titles. Drawing on the connection between the environment and disciplines such as agriculture, education, law, health and technology, GreenFILE serves as an informative resource for anyone concerned about the issues facing our planet.
JSTOR

This link opens in a new window

The JSTOR project is a digital archive of fully searchable back issues of scholarly journals across the disciplines.
PAIS International

An index to the literature of public policy, social policy, and the social sciences in general from all over the world.
ProQuest Congressional Publications

This link opens in a new window

Provides access to hearings, published and unpublished from 1824 to the present, congressional committee reports, bills, public laws, selected committee prints, congressional documents, the Congressional Record from the 99th Congress forward, Federal Register from 1980 forward, the current Code of Federal Regulations, and the current US Code.
ProQuest Social Science Database

ProQuest Social Science Journals™ is a definitive resource for those who need access to a variety of scientific journals. The database includes over 645 titles, with more than 400 available in full text. ProQuest Social Science Journals provides information on hundreds of topics, including:
* Addiction studies
* Urban studies
* Family studies
* International relations
State House News Service

This link opens in a new window

The State House News Service is a private reporting service located in the Massachusetts State House. This database offers access to reporters' coverage of all Senate and House debates from 1986 to present; reporters' articles on legislative public hearings from 1986 to present; and feature stories authored by News Service staff on political and policy issues, including Governor's Council activities. Press releases issued by individual legislators, local lobbying groups, and governmental offices which are distributed to the State House News Service are also included in the database from 1998 to present.