Skip to Main Content
It looks like you're using Internet Explorer 11 or older. This website works best with modern browsers such as the latest versions of Chrome, Firefox, Safari, and Edge. If you continue with this browser, you may see unexpected results.
Find Books & Other Materials at BC
Ask a Librarian
Click the link to chat with a librarian and ask any questions that you might have or submit a request here.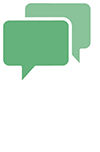 Statistics, Public Opinion, and Poll Data
Statistics, public opinions, and polling can assist those creating public policy in understanding the needs and wants of the public. The resources below can assist researchers in finding information on public opinions and in locating statistical information.
Data-Planet Statistical Datasets

Time series data from licensed and public domain datasets including key government data. Areas covered include: economic indicators, banking, crime, employment, environment, health, housing, industry, pricing and cost of living, transportation data and many more topics. Includes International Monetary Fund Data. Download data in spreadsheet format with some shapefiles for Geographic Information Systems.
Historical Statistics of the United States

This link opens in a new window

Presents the numerical history of the United States. More than 37,000 annual time series of quantitative historical information covering virtually every quantifiable dimension of American history: population, work and welfare, economic structure and performance, governance, and international relations, all from the earliest times to the present.
ProQuest Statistical Insight Complete Collection

This link opens in a new window

ASI: an index of all statistics issued by the US government back to 1973 through CIS' American Statistics Index. SRI: an index to some 1,000 statistical publications of private and state government sources from 1980 forward through CIS' Statistical Reference Index. IIS: an index to international statistics for international intergovernmental statistical publications from 1983 to the present.