Skip to Main Content
It looks like you're using Internet Explorer 11 or older. This website works best with modern browsers such as the latest versions of Chrome, Firefox, Safari, and Edge. If you continue with this browser, you may see unexpected results.
Find Books & Other Materials at BC
Ask a Librarian
Click the link to chat with a librarian and ask any questions that you might have or submit a request here.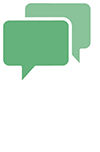 Government Reports
Government reports can assist policy researchers by allowing them to see how the government is spending money or interpreting information when considering how to make laws. Below are a few places researchers can locate government reports.
Congressional Budget Office

Since 1975, CBO has produced independent analyses of budgetary and economic issues to support the Congressional budget process. Each year, the agency's economists and budget analysts produce dozens of reports and hundreds of cost estimates for proposed legislation. CBO is strictly nonpartisan; conducts objective, impartial analysis; and hires its employees solely on the basis of professional competence without regard to political affiliation. CBO does not make policy recommendations, and each report and cost estimate summarizes the methodology underlying the analysis.

Congressional Research Service

The Congressional Research Service (CRS) works exclusively for the United States Congress, providing policy and legal analysis to committees and Members of both the House and Senate, regardless of party affiliation. As a legislative branch agency within the Library of Congress, CRS has been a valued and respected resource on Capitol Hill for more than a century.

U.S. Government Accountability Office

The U.S. Government Accountability Office (GAO) is an independent, nonpartisan agency that works for Congress. Often called the "congressional watchdog," GAO investigates how the federal government spends taxpayer dollars.
GAO reports can be found on the GAO's website as well as on FDSys.gov and Westlaw.
Additional Sources for Reports
Federal and state governments aren't the only bodies issuing reports researchers may find useful. Below are links to several other organizations and resources for locating reports on public policy. Some of these organizations are think tanks specializing in one area of research, others are resources for accessing policy debates and transcripts of live debates.