Skip to Main Content
It looks like you're using Internet Explorer 11 or older. This website works best with modern browsers such as the latest versions of Chrome, Firefox, Safari, and Edge. If you continue with this browser, you may see unexpected results.
Other Library Sources
Check out these other BC sources for additional help!
Find Books & Other Materials at BC
Ask a Librarian
Click the link to chat with a librarian and ask any questions that you might have or submit a request here.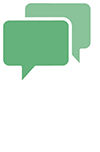 Securities Law Research at Boston College Law Library
This BC Law Library LibGuide for Securities Law and Research is part of the Law Library's series of research guides. As you can see, you can easily navigate between different pages containing information on primary sources, secondary sources, filings, and links to outside pages and databases. Many of the resources listed are available in both print and electronic form for your convenience. Should you need any advice or help in your search, contact the BC Law librarians at the Information Desk or e-mail lawresearchhelp@bc.edu.
New Resource-Intelligize
Need to track SEC filings? Now, the BC Law Library has a new tool to streamline your corporate filings research: Intelligize. The Intelligize platform is the preferred research tool for many corporate law offices and financial firms. Using Intelligize, you can easily drill down to discover language in clauses and sections contained within filings. In addition, Intelligize analyzes the language within filings. This process provides normalized clauses to allow retrieval of similar risk factor language, for example, across filings. Just this month, Intelligize added a "registered offerings" database to streamline access to over 10,000 filings from 2010 to present. Among other features, this new database allows users to track legal fees tables from the registration filing and sort those fee tables by industry or offering size.

All BC Law faculty members and students can access Intelligize by using the link from the Law Library's list of databases and registering for a personal account using their BC e-mail address.Need help getting started with Intelligize? Drop by the Information Desk or contact a law librarian by e-mail: lawresearchhelp@bc.edu.
Key Research Sources
PLI PLUS

This link opens in a new window

Practising Law Institute (PLI DiscoverPlus) contains the text of all PLI handbook and treatise volumes as well as the PLI Answer Book series. The Answer Books serve as a tool for new practitioners, describing the process for corporate filings, etc. Also, course handbooks and actual transcripts from its continuing legal education sessions are contained in the database. PLI is a great resource for everything from the Securities Law and Practice Deskbook to locating forms related to securities litigation.
Lexis Practice Advisor: Securities and Capital Markets

Locate treatises, deskbooks, forms and checklists using Lexis Practice Advisor. Includes updates on new content, e.g. charts for crowdfunding regulatory compliance.

Law360

Track recent news in securities litigation and practice using the Law360 Securities News. Access Law360 by logging in to LexisAdvance; Law360 appears on the main search screen as a source.
VitalLaw (formerly CCH Wolters Kluwer Cheetah)

This link opens in a new window

VitalLaw is a comprehensive collection of legal content in many subject areas, including labor and employment, securities, taxation, environmental law, banking, and many more. Primary sources, secondary sources, law practice materials, and indexes are included. Researchers can select individual sources to search, or can search across all content. (BC access)