Skip to Main Content
It looks like you're using Internet Explorer 11 or older. This website works best with modern browsers such as the latest versions of Chrome, Firefox, Safari, and Edge. If you continue with this browser, you may see unexpected results.
Find Books & Other Materials at BC
Ask a Librarian
Click the link to chat with a librarian and ask any questions that you might have or submit a request here.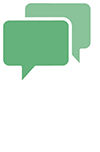 Massachusetts Supreme Judicial Court and Appeals Court
Access: Freely available on the web; updated nightly
Coverage: complete information on cases entered since January 1, 1992 in the SJC. May contain some information on older cases that were active when the conversion to the automated system occurred.
Filings: Most briefs filed since September 2007 are available in PDF from the case docket
Lexis Advance CourtLink

Covers Massachusetts appellate dockets but often docket sheet only with no links to underlying filings
Access: requires password; all BC Law students can register for Bloomberg Law passwords using their BC email addresses
Coverage: 2009-October 2019
Filings: click the hyperlinked number next to a document entry to access filings; if the document is not immediately available, you can request it, but note that filings are often not available on Massachusetts state dockets
Coverage: 2000-October 2019
Filings: where available on Westlaw, they are provided on the Filings tab above the docket sheet.
Note: be sure to check currency information at the top of the docket; if necessary, click the Update button. BC Law's subscription covers updating, if available
Massachusetts Trial Courts
Breaking complaints available from some counties, including Essex, Middlesex, Norfolk, and Suffolk
Selected dockets and filings available from 2006-2016
Lexis

No Massachusetts trial court dockets available through our CourtLink subscription. Limited filings available through the Brief, Pleadings, and Motions content type link on the main Lexis Advance page.
Westlaw: MA Superior Court Dockets

Selected dockets and filings available from 2006-2016. To search select civil trial court filings, click on "Trial Court Documents" link from main Westlaw page.
Access: Some state filings available in Briefs, Pleadings, and Motions content type from main page
Tips on trial court dockets
If unable to find what you need through above resources, you can contact or visit the specific court at issue for guidance on how to access dockets and court filings
If the case has been appealed, you might be able to find helpful information through the appellate docket