Skip to Main Content
It looks like you're using Internet Explorer 11 or older. This website works best with modern browsers such as the latest versions of Chrome, Firefox, Safari, and Edge. If you continue with this browser, you may see unexpected results.
Find Books & Other Materials at BC
Ask a Librarian
Click the link to chat with a librarian and ask any questions that you might have or submit a request here.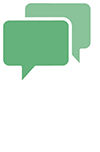 Books, Treatises & Practical Guidance
In addition to the general treatises mentioned on the home page, these books may be helpful in preparing for your oral argument.
Appellate Oral Argument Outline (West Practical Law)

A sample outline that may be used by counsel as a general guideline during an appellate oral argument. This Standard Document contains integrated drafting notes with important explanations and tips for drafting. This sample outline is ready to be used and customized according to the needs of counsel. Click title to access document.
Selected Articles on Appellate Advocacy
Articles on oral advocacy can be found on a number of platforms inlcuding Lexis, Westlaw and in HeinOnline (PDF). The following are a few titles on this topic.
Steven J. Dwyer et. al., Effective Oral Argument: Six Pitches, Five Do's, and Five Don'ts from One Judge and Two Lawyers, 33 Seattle U. L. Rev. 347(2010).
Henry Gabriel, Preparation and Delivery of Oral Arguments in Appellate Courts, 22 Am. J. Trial Advoc. 571 (1999)
Brian Wice, Oral Argument in Criminal Cases: 10 Tips for Winning the Moot Court Round, 69 Tex. B.J. 224 (2006)
Karen J. Williams, Help Us Help You: A Fourth Circuit Primer on Effective Appellate Oral Arguments, 50 S.C. L. Rev. 591 (1999)
Gerald Lebovits, Drew Gewuerz & Christopher Hunker, Winning the Moot Court Oral Argument: A Guide for Intramural and Intermural Moot Court Competitors, 41 CAP. U. L. REV. 887 (2013).
Recordings of Oral Arguments
Online
Print & Cassettes
May It Please the Court: Landmark Cases Argued Before the Supreme Court, Transcripts and Cassettes. Law Permanent Reserves and Law A/V KF 4748 .M39 1993

Landmark Briefs and Arguments of the Supreme Court of the United States: Constitutional Law, Law General Collection KF 101.8 .K87
Microform
Oral Arguments of the Supreme Court of the United States Law Microform Room cabinet 6, drawer 8.