Skip to Main Content
It looks like you're using Internet Explorer 11 or older. This website works best with modern browsers such as the latest versions of Chrome, Firefox, Safari, and Edge. If you continue with this browser, you may see unexpected results.
Ask a Librarian
Click the link to chat with a librarian and ask any questions that you might have or submit a request here.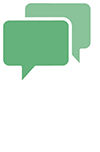 Find Books & Other Materials at BC
ACCESS
LexisNexis, Westlaw, and Bloomberg Law - individual password required.
How to Use this Guide
This research guide contains many pages. Some of them contain general resources to help you research, write, and argue a brief for any of the moot court competitions. Other pages contain information specific to a particular moot competition. When you are begining your moot court problem, use the resources on this page, the page devoted to your moot court competition and then explore the resources suggested on the Legal Writing Resources, Locating Appellate Briefs & Oral Arguments, and Oral Advocacy Resources pages. This year we have added a new page Resources on Virtual Oral Arguments. To learn more about the Advocacy Programs at Boston College Law School here.
For access to additional research resources and to obtain additional research assistance, please visit the Law Library's Get Research Help page.