Skip to Main Content
It looks like you're using Internet Explorer 11 or older. This website works best with modern browsers such as the latest versions of Chrome, Firefox, Safari, and Edge. If you continue with this browser, you may see unexpected results.
National Newspapers with Free BC Law Access
New York Times

To activate your pre-registered account, click on the "Forgot password?" and enter your email in the format of firstname.lastname@bc.edu. You will immediately receive an email from the Times prompting you to create a password.

Washington Post

Full-text access to national and world news with coverage on a rolling basis for the previous 15 years. Use the BC Libraries' link (above) or a VPN connection to access the website. Registration is not required.
Find Books & Other Materials at BC
Ask a Librarian
Click the link to chat with a librarian and ask any questions that you might have or submit a request here.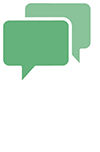 But My Editor Says I Need to Find a Print Copy!
There are a number of newspaper sources detailed in this Guide in which the articles are available in PDF format. This PDF format is a scanned copy of the original document; the pagination is exactly the same. Please note that if you locate a PDF version of a document, there is no need to track down a print version of the same document.
Boston College Newspaper Databases
These links represent the most requested newspapers here at BC Law Library:

Factiva

This link opens in a new window

Factiva provides access to current-day and archival content from U.S. and international newspapers. Note that the article text is not displayed in PDF format. The initial page cite for the newspaper article is provided. See Bluebook Rule 16.6(d) for an example of a citation to a newspaper article on Factiva.