Skip to Main Content
It looks like you're using Internet Explorer 11 or older. This website works best with modern browsers such as the latest versions of Chrome, Firefox, Safari, and Edge. If you continue with this browser, you may see unexpected results.
Find Books & Other Materials at BC
Ask a Librarian
Click the link to chat with a librarian and ask any questions that you might have or submit a request here.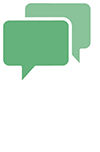 Newspaper Article Formats
If you are checking a newspaper citation dating from past years, it is unlikely that you will be reviewing a print source. Due to the fragile nature of newspapers, most libraries retain microform collections of newspapers. BC Law Library does not collect national or regional newspapers on microfilm (our microforms collection includes bar journals, session laws, court briefs and congressional documents as examples.)
Microform refers to either microfilm, a film reel containing photographic images of actual newspaper pages, or microfiche, a single film card on which multiple newspaper page images are stored. Libraries own special equipment to allow users to print or download pages from microform documents.
The O'Neill Library at Boston College (main campus) holds backfiles of major newspapers on microfilm and has equipment to reproduce pages from microfilm.
Boston College Law School - Citation to Newspapers
Beginning in Fall 2014, the BC Law Review adopted a new approach to retrieving hardcopy newspaper articles. The approach follows the guidelines for newspaper citations in electronic format, such as citing to commercial electronic databases as noted in Bluebook rule 16.6(e) or online newspapers sources as noted in Bluebook rule 16.6(f). Staff will provide citations to electronic cites for newspapers and foreign sources. The adoption of Perma by the BC Law reviews will help ensure long-term access to these sources.
Newspaper Articles Cited in Law Review Articles and Notes
First Steps:
Need to locate a newspaper article? Check the Boston College Libraries Catalog, using the title of the newspaper as your search term. If the newspaper is owned by Boston College libraries, or if we have access to the newspaper through an electronic source, you will be able to locate this information using the Catalog. Also, some newspaper databases may contain the full-text of articles or simply abstracts. This Guide will help you to determine which newspaper databases are most helpful - see the page here for Electronic and PDF Versions of Newspaper Articles.
Many students are confused about citing newspapers due to the issue of print vs. electronic text of the newspaper article. Consult Bluebook rule 16.6(f) for guidance: "Online newspapers may be used in place of print newspapers. Cite to the online source directly in accordance with rule 18.2.2. Pagination can be included if available but is not necessary."
The Bluebook discusses newspaper citations in rules 16.6, 16.8, and 18.2.2.
National Newspapers
Some newspapers publish different editions of the paper, meaning there may be a national or regional edition. Also, some newspapers have published late editions or evening editions in past years. These factors may make it unclear which edition the author is citing, and often make an article difficult to cite properly. Please consult with a reference librarian if you have problems with these issues.

Electronic Access to Newspapers
Electronic access to backfiles of newspapers is explained in this Guide. While national and regional newspaper backfiles are readily available in electronic format, these backfiles may not extend to dates earlier than the 1980's. The New York Times is an exception since it has digitized its entire backfile. Local newspaper backfiles may be very difficult to locate and may only be held in that community's public library in microformat. It is very difficult to retrieve early local newspapers for cite checking; some exceptions are noted in the page devoted to Local and Regional Newspapers in this Guide.
While newspapers may be available online, these files do not always contain PDF images of the actual newspaper. Many cite-checking students anticipate that the newspaper file will be the digitized issues or scanned images of newspaper pages and this is not always the case. This Guide indicates which databases available to the BC Law community contain the pdf images of articles.