Skip to Main Content
It looks like you're using Internet Explorer 11 or older. This website works best with modern browsers such as the latest versions of Chrome, Firefox, Safari, and Edge. If you continue with this browser, you may see unexpected results.
Find Books & Other Materials at BC
Ask a Librarian
Click the link to chat with a librarian and ask any questions that you might have or submit a request here.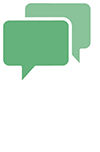 What is ILL? (Interlibrary Loan)
Interlibrary loan (ILL) is a service provided to BC Law students and faculty that allows access to materials not owned by BC Libraries. ILL requests can be made directly via your BC Libraries account (Interlibrary Loan/Document Delivery on bc.edu/libraries) or the Request Interlibrary Loan link from a record in WorldCat. Note: the articles cannot be delivered to your carrel.
Note: If the item you are looking for is available online, please try to access this version before seeking an ILL
What do I need to provide for an ILL request for a newspaper article?
It is important that you provide complete citations for each article you are requesting, namely the author, newspaper title, article title, and complete publication date. If you need a specific edition, such as the evening edition, please include that information. It is very difficult to fill newspaper article requests without a page number, and requests lacking page numbers are subject to cancellation. Incomplete or inaccurate information can delay the processing of your request. Consult with a reference librarian before submitting your request if you have any trouble determining the correct citation.
How do I submit an ILL Request?
Log into your Interlibrary Loan account, accessed through your BC libraries account, and fill out a request form for the article. If you need a specific edition, be sure to note that in the entry. The more information you provide, the more quickly the request can be processed.
How long does an ILL for a newspaper article usually take?
Loans from BC libraries usually take two days, but it can depend on staff and availabilty at the libraries. Loans from other libraries usually take at least a week or two. Most requests are placed via the OCLC interlibrary loan system which requires that we identify up to five potential lenders and allow each one up to four days to accept or reject our request, so please plan accordingly. You can check the status of a request by logging into your Interlibrary Loan account, or you can check with the Information Desk staff for a status update.
How to get an ILL from O'Neill Library
If the O'Neill Library holds the cited newspaper in microform, you can submit an Interlibrary loan request for the article. Log into your Interlibrary Loan account through your BC Libraries account and complete an article request form. Please add in the note field that you require an image of the original newspaper. This step is necessary so that staff won't reproduce the article from a database lacking pagination.
Citations to online versions of newspapers
While performing a cite check, you encounter a reference to an online version of a newspaper. Your editor insists that you must provide a page reference to the print publication of the article. What steps can you take to discover the print version of the article?
You can search for the article in one of Boston College's databases of newspaper collections. If the article cited as an online source was published in the print editon of the newspaper, you can determine the starting page reference in many electronic databases of newspapers. The Finding Electronic and PDF Versions of Newspaper Articles page of this guide will help you.
Verifying pagination for newspaper articles
Here are two sources to use as starting points in tracking newspaper article pagination. Check the list of major newspapers in the Finding Electronic and PDF Versions of Newspapers page in this Guide as well.
Factiva

This link opens in a new window

Provides the full text of the Wall Street Journal dating back to 1979 including news and general financial information, industries, and general business and economic news. Sources are both U.S. and international and include newspapers, magazines, media transcripts, wire services, pictures and web sites. Also contains over 20,000 company reports and various company and industry specific data. Note: Not PDF but will give you the initial page cite for an article.
Nexis Uni

Nexis Uni and Lexis Law School products as sources for newspaper articles. Possible to locate first page citation; won't be PDF and won't show continuing pagination.