Skip to Main Content
It looks like you're using Internet Explorer 11 or older. This website works best with modern browsers such as the latest versions of Chrome, Firefox, Safari, and Edge. If you continue with this browser, you may see unexpected results.
Find Books & Other Materials at BC
Ask a Librarian
Click the link to chat with a librarian and ask any questions that you might have or submit a request here.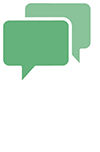 Printing
Faculty should submit requests for RA printer access to ATR via atrinbox@bc.edu. Faculty should provide the RA's name, username (if the faculty member has it), and the start/end dates for the RA's service.
ATR will add the RA to the printer authorization file and send the RA a note about how to access the RA printer.
Instructions for configuring the RA printer on personal laptops can be found online at http://www.bc.edu/bc-web/schools/law/sites/students/library/technology/printer-server-resources.html.
When possible, RAs should print from the LEXIS printer on the first floor of the library, as those copies are free to us. If physical copies aren't necessary, be aware of the ability to save electronic copies of documents on Lexis, Westlaw, Bloomberg, and others.
Miscellaneous Helpful Information
1) File sharing: When no security reasons prohibit its use, Google Drive is the best way to share documents between RA and faculty member. If security or other reasons exist that make sharing via the faculty member's folder on the server the appropriate option, the faculty member should email ATR via atrinbox@bc.edu with the request. In the email, please include the RA's name, username (if the faculty member has it), and the start/end dates for the RA's service.
2) Borrowing books for faculty members: Research assistants can check materials out under their own names if they will be using the materials. RA's must be authorized proxy borrowers in order to check out BC library materials under their faculty's name. To become authorized as a proxy borrower, your faculty member must fill out the Request Proxy Borrowing form. To request an Interlibrary Loan book on behalf of your faculty member, please email lawill@bc.edu.
3) Hiring and Payroll: Once RA students have been hired by a faculty member, questions about work-study and payroll should be addressed to Patrick Mahoney, Assistant Director, Fiscal and Grant Administration.