Skip to Main Content
It looks like you're using Internet Explorer 11 or older. This website works best with modern browsers such as the latest versions of Chrome, Firefox, Safari, and Edge. If you continue with this browser, you may see unexpected results.
Find Books & Other Materials at BC
Ask a Librarian
Click the link to chat with a librarian and ask any questions that you might have or submit a request here.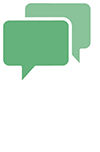 Read Your Record
All legal research should start with an analysis of the legal issues. Read your record to find out:
what issues are involved;
what legal principles you need to learn more about; and
what major cases the lower court relied upon.
Once you have read your record:
gather any legal materials mentioned in the record;
read the cases, statutes, regulations, and other legal precedent and note additional citations to other materials;
Keycite and/or Shepardize all legal material to check status and to find additional pertinent resources; and
look for briefs of any underlying cases to see how issues were argued in the court below.
Federal Agency Decisions
The University of Virginia Library has created a very useful set of links to federal agency administrative decisions, directives, and FOIA electronic reading rooms which can be very useful in locating agency information that does not appear in the Federal Register or the C.F.R.
Administrative Decisions

This is a version of this page from September 19, 2020. Current attempts to reach this site have been unsuccessful.
Environmental Law Reporter (ELI)
Environmental Law Reporter from the Environmental Law Institute is a web-based collection of materials about the environment, health and safety, toxic torts, natural resources, and land use. It includes state, national, and international news. (BC Law School Access)
Environmental Statutes and Regulations from the EPA
The EPA provides information about the laws it administers including sumaries of the major statutes enforced byt the EPA, inforamtion about regulations promulgated under those statutes, agency guidance documents, and links to related state resources.
Endangered Species & Wetlands Report (ESWR)
Endangered Species & Wetlands Report (ESWR) covers the Endangered Species Act, and wetlands and private property rights issues. Includes federal court reports, the Fish and Wildlife Service's listing and critical habitat decisions under the ESA, wetlands regulation by the Army Corps of Engineers and the Environmental Protection Agency, and takings decisions from the U.S. Court of Federal Claims and Federal Circuit Court of Appeals (2000-present). (BC Law School Access)
Accessing E&E Publications
Environment & Energy Publishing's services – a source of objective, timely, and comprehensive information for professionals who track environment and energy policy news. (Access is BC-wide.)
Land Letter

THE Natural Resources Weekly – All original coverage

E&E TV

Original news making interviews with Key Policy Leaders- DAILY