Skip to Main Content
It looks like you're using Internet Explorer 11 or older. This website works best with modern browsers such as the latest versions of Chrome, Firefox, Safari, and Edge. If you continue with this browser, you may see unexpected results.
Find Books & Other Materials at BC
Ask a Librarian
Click the link to chat with a librarian and ask any questions that you might have or submit a request here.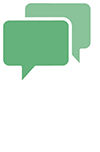 Selected Titles on the History of American Legal Education
Major Databases for Digitized Books, Theses, and Dissertations
Hein Online Legal Classics

The HeinOnline Legal Classics Library is a digital collection of many of the most highly regarded works written on American law, published in this country or abroad, from its beginnings to the end of 1860. It also includes American works on foreign, comparative and international law. The collection is based on titles listed in the Bibliography of Early American Law, by Morris L. Cohen. Additional titles have been selected from the AALS Law Books Recommended for Libraries, plus a number of additional early British and Commonwealth titles.
Making of Modern Law: Legal Treatises 1800-1926

This link opens in a new window

The Making of Modern Law: Legal Treatises 1800-1926. Over 21,000 digitized legal treatises on nearly every aspect of British Commonwealth and American law from the nineteenth and early twentieth centuries. Sources include casebooks, local practice manuals, books on legal form, works for lay readers, pamphlets, letters, and speeches. Search by full-text, keyword, subject, and other fields, including the Topic of Legal Education.
Dissertations & Theses Full-Text

Take advantage of the in-depth research contained in theses and dissertations. Most from 1990 to the present are available in full text.

Google Books

Use Google Book Search to search by keyword in the full text of digitized books or to consult the traditional book tools of indexes, source lists, and bibliographies online