Skip to Main Content
It looks like you're using Internet Explorer 11 or older. This website works best with modern browsers such as the latest versions of Chrome, Firefox, Safari, and Edge. If you continue with this browser, you may see unexpected results.
Find Books & Other Materials at BC
Ask a Librarian
Click the link to chat with a librarian and ask any questions that you might have or submit a request here.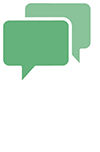 The Role of Bills in Legislative History Research
The text of bills as they evolve from introduction to enactment can provide important evidence of legislative intent. The subsequent exclusion or inclusion of particular language can help a lawyer or researcher argue for a particular interpretation. Part of a legislature history project is finding and examining those different versions and changes in language. Keep in mind that similar bills are often introduced in both houses, so it is often important to look at versions considered in the House and Senate.
Bills are numbered consecutively by the chamber in which they were introduced for the two sessions of each Congress (e.g. 100 SB 2345 would be the 2,345th bill introduced in the Senate in the 100th session of Congress). Note: in a bill citation, HR signifies a bill introduced in the House of Representatives--not a House Resolution, which typically is abbreviated H. Res.
Electronic Sources for Bills
Digital U.S. Bills and Resolutions (ProQuest Congressional)

This link opens in a new window

Integrated into the ProQuest Congressional platform, Digital U.S. Bills and Resolutions provides searchable access to the full text of all versions of all U.S. public and private bills and resolutions from 1789 to the present.
Other Helpful Research Guides