Skip to Main Content
It looks like you're using Internet Explorer 11 or older. This website works best with modern browsers such as the latest versions of Chrome, Firefox, Safari, and Edge. If you continue with this browser, you may see unexpected results.
Find Books & Other Materials at BC
Ask a Librarian
Click the link to chat with a librarian and ask any questions that you might have or submit a request here.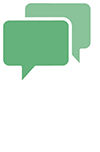 Why Use a Compiled Legislative History?
If you are doing in-depth research on a particular piece of legislation start with a compiled legislative history. If you just need to find the full-text of a particular piece of legislative history and have a citation, start with the Sources of Legislative History Chart.
A compiled legislative history is a detailed inventory of legislative source documents for a particular law put together by a commercial publisher, interested researcher or other third party. It is extremely useful for the researcher as it has the full-text, or citations to, the most important legislative documents, such as committee reports. It will save you an enormous amount of time if you find a compiled legislative history for the public law you are interested in researching.
Indexes to Compiled History Sources
Databases Containing Full Text Compiled Histories