Skip to Main Content
It looks like you're using Internet Explorer 11 or older. This website works best with modern browsers such as the latest versions of Chrome, Firefox, Safari, and Edge. If you continue with this browser, you may see unexpected results.
Find Books & Other Materials at BC
Ask a Librarian
Click the link to chat with a librarian and ask any questions that you might have or submit a request here.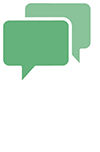 About Committee Prints
Committee prints can be research studies, compilations of materials or statutes, background information, or working drafts of a bill. Not all committee prints are published or distributed. Some may be reissued as a House or Senate Document or Report or published in the Congressional Record. Although not significant in determining legislative intent, they can provide valuable and hard to find information for the researcher.