Skip to Main Content
It looks like you're using Internet Explorer 11 or older. This website works best with modern browsers such as the latest versions of Chrome, Firefox, Safari, and Edge. If you continue with this browser, you may see unexpected results.
Find Books & Other Materials at BC
Ask a Librarian
Click the link to chat with a librarian and ask any questions that you might have or submit a request here.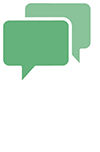 About Debates
The term "debates" includes all activities which occur on the floor of the two houses of Congress. While individual comments during debates are not proof of congressional intent, statements by the bill's sponsor or chair of the committee reporting the bill, especially those with the stated intention of clarifying or explaining the bill, can have significant weight. Debates are particularly important when amendments to the bill are offered on the floor of the House or Senate.
Sources for Federal Debates